Should Britain Be Arming Israel?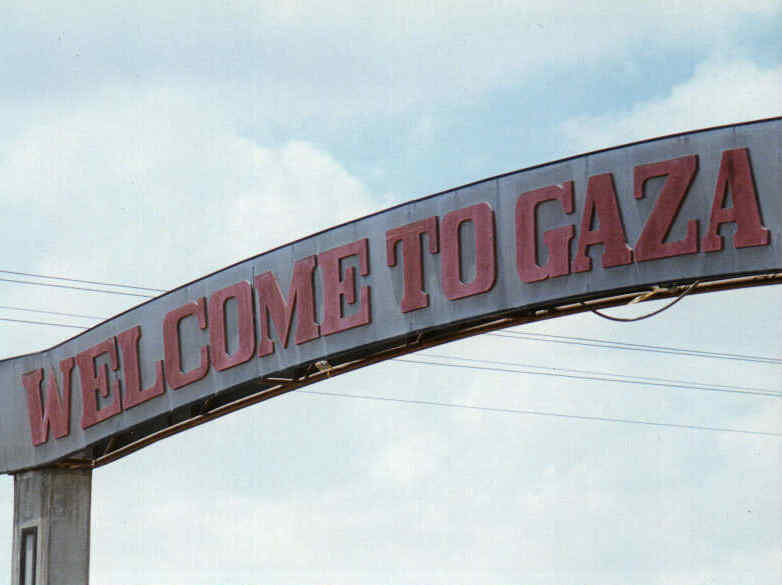 Should Britain Be Arming Israel?
(Notice of public event provided below article).
It would be wrong to think of the British government as innocent onlookers to the Israel Palestine conflict. Since 2008, nearly £130 million worth of military and other 'controlled goods' have been licensed by the British Secretary of State to be sold to Israel. This pales somewhat in comparison to the £3 billion annual military aid provided by the US government to Israel (US citizen, Rachel Corrie, was killed with a US-made bulldozer) but, nevertheless, it implicates all British citizens in the conflict.
David Cameron, whilst touring the Middle East to promote British weapons and military equipment to some of the most authoritarian regimes in the world, defends himself and the industry by saying that states have a right to arm themselves for self defence and that the industry provides employment.
What he omits to say is that many states use their military to oppress their people and maintain power. Israel is one state that goes further and occupies the territory of another, Palestinians, with the aid of its allies, particularly, the US. Currently, Israel's government is enforcing a blockade of the Gaza Strip, controlling imports and exports, including humanitarian aid. The UN Office for the Coordination of Humanitarian Affairs reports that there have been times when Israel has blocked the import of wheelchairs, dry food items, crayons, stationery, soccer balls and musical instruments in Gaza. The import of cement, glass, steel, bitumen, wood, doors, plastic pipes, paint, metal pipes, metal reinforcement rods, generators, high voltage cables and wooden telegraph poles are "high priority reconstruction materials currently with no or highly limited entry into Gaza through official crossings," according to Amnesty International. The effect is to render Gaza an 'open-air prison,' according to many, including, David Cameron.
In the West Bank, the Israeli government continues its policy of military occupation and colonization. Land is forcibly taken from Palestinians and the Israeli government sends Israeli citizens to live on it. It is widely accepted that this "settlement building" policy is a violation of international law and this has been affirmed by a number of UN resolutions. The major outlier in this international consensus, aside from Israel's government, is the US. William Hague, British Foreign Secretary, has reiterated the British government's acknowledgment that the policy is illegal - whilst his government sells military equipment to the Israeli government.
The official line of the British government on arms sales is that, "we will not issue licences where we judge there is a clear risk that the proposed export might provoke or prolong regional or internal conflicts, or which might be used to facilitate internal repression."
There is little doubt that arming the Israeli government to occupy and colonize might well be prolonging regional conflict, not simply by aiding the Israeli military but by implicitly approving of the actions. Continuation of Israel's current policies makes further vicious outbreaks like the most recent inevitable. The latest exacerbation of violence left 158 Palestinians and 6 Israelis dead according to provisional UN figures.
Back in 2009, David Miliband, then Foreign and Commonwealth Secretary, admitted in a Ministerial Statement that Israeli equipment used in the 2008-9 conflict, 'Operation CastLead' in Gaza "almost certainly" relied on components supplied from Britain. The attack of F16 combat aircraft, Apache attack helicopters, Saar-Class corvettes and armoured personnel carriers killed between 1,166 and 1,417 Palestinians, whilst 13 Israelis died. British licences for Saar corvettes ship components were subsequently revoked.
Britain does sometimes revoke arms export licenses following high-profile conflict.This occurred following the Arab Spring, when people in the Middle East and North Africa rose up against their dictatorial governments - governments such as Mubarak's Egypt which Britain was arming. As stated recently by Parliament's Committee on Arms Export Control, these revocations reveal that the government are failing to adhere to their promise not to facilitate repression and conflict (my emphasis below):
"The Committees conclude that whilst the Government's revocation of an unprecedented number of 158 arms export licences following the Arab Spring is welcome, the scale of the revocations is demonstrable evidence that the initial Scrutiny of Arms Export Controls judgements to approve the applications were flawed. The Committees further conclude that there were no significant changes in the repressive regimes concerned between the British Government's approval of the arms export licences in question and the start of the Arab Spring in December 2010, and that the Arab Spring simply exposed the true nature of the repressive regimes which had been the case all along. The Committees recommend that the Government should apply significantly more cautious judgements when considering arms export licence applications for goods to authoritarian regimes "which might be used to facilitate internal repression" in contravention of British Government policy." (para 47)
The 158 revocations of arms export licences following the Arab Spring is suggestive of the government's true policy: 'we will export military equipment to whomsoever we choose, as long as it does not expose us to too much public criticism. When serious public criticism is likely, we may revoke the licence to protect our image.'
The senior governmental official responsible for the licensing of arms exports, Secretary of State, Vince Cable, MP for Twickenham, will be discussing and taking questions on the arms trade in a public meeting in Richmond on Thursday 29th November. All are welcome to this free event being held at 7pm, Duke Street Church, Duke Street, Richmond, TW9 1DH. For more information visit the website of Twickenham, Richmond and Kingston Network against the Arms Trade (TRAKNAT): traknat.org.